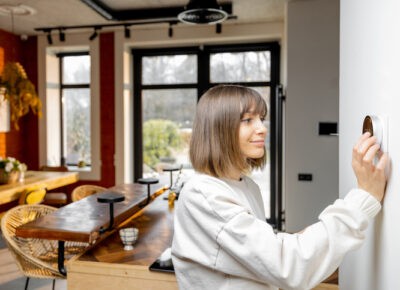 If you're in the market for a new heating system, you may be wondering which system is best suited to your size and style home. Sanders Home Services offers a wide variety of sophisticated options to grant virtually any need you may have.
Fuel type, installation space, lack of duct work and a long list of requirements are no problem for us! Whatever you're looking for, Sanders Home Services has an affordable, efficient and reliable solution. Our goal is to improve your family's comfort, utility bills and air quality.
Upgrading to a new heating system is not as difficult to fit into your budget as you might think. New furnaces are as much as 30% more efficient than comparable models from ten years ago. That means, if you replace your furnace with a modern, more-efficient alternative, you'll save around $17 for every $100 you spend on fuel…and stop wasting money on energy bills each month. New equipment also means less money spent repairs, and the peace of mind of warranty coverage.
Sanders Home Services installs new heating systems to South Jersey home owners in Camden County, Burlington County and Gloucester County. If you live in one of these areas and are looking to install a new heating system, reach out to us today!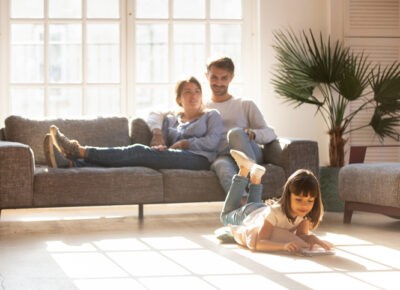 Heating Installation to Reduce Energy Consumption
The average homeowner spends at least $2,000 a year on energy bills. More than half of that is the result of heating and cooling. Recent advancements in heating technology have made a real difference in efficiency, and are well worth the investment.
When you install a modulating, variable-speed gas furnace manufactured by Daikin, energy use is minimized by the capacity to run at the lowest possible speed and still produce just the right amount of heat to maintain a steady, comfortable temperature in your home.
Variable-speed motors deliver extremely quiet system startup and shutdown, and the unique stainless-steel primary and secondary heat exchanger add to efficiency and durability.
By investing in Daikin, the premier provider of state-of-the-art temperature control, your furnace will convert up to 97 cents of every energy dollar into indoor comfort for your home!
For consistent heat all winter long at an affordable price, call Sanders Home Services. We combine the leading equipment with the highest quality installation to provide outstanding worry-free dependability.
Our certified technicians factor in more than square footage when recommending the perfect fit for your needs. Before determining the style and size of heating equipment necessary for ideal temperature control, we keep in mind energy efficiency, humidity control, comfort levels and the unique considerations of your home, weather, and expectations.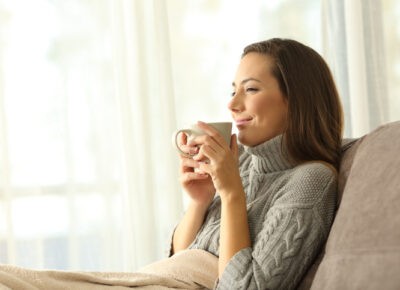 During the installation process, we also take the time to check fittings and see to every important detail. Your enjoyment and satisfaction of your heater comes down to the quality of installation, and the team from Sanders Home Services always strives to exceed your expectations!
For further information, reach out to us today, and we'll work toward improving your comfort and energy savings. We offer financing options with approved credit, and guarantee you'll always deal with our trained professionals and never a sub-contractor.
We're open seven days a week to make sure we're available when it's convenient for you. As the leading choice for heating installation we continue to prove our dedication, integrity and commitment to excellence.