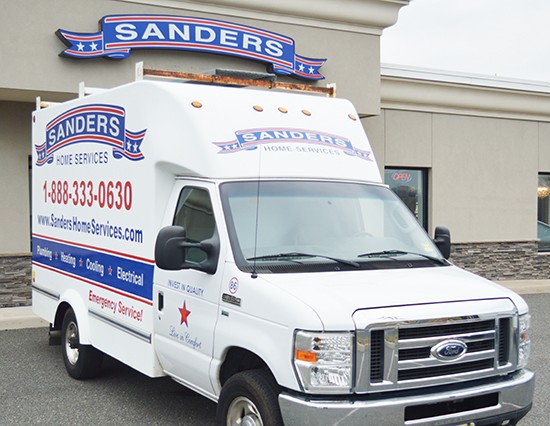 Sanders Home Services has been keeping South Jersey residents comfortable since 1981, and we're proud of that long-standing tradition. We strive to be the best, and work hard to earn your trust and confidence. Every Sanders employee is required to pass a thorough background check. In addition, we operate our business as a drug-free workplace, requiring pre-employment and post-accident drug testing.
From the professionalism of our comfort advisers, to the dedication of our field personnel, we are committed to delivering you the very best service. We take our responsibility very seriously when you place your trust in us. Our Team Members always wear Identification badges and shoe covers while in your home.
At Sanders, we take pride in our tradition of excellence and quality and will continue to build long-lasting relationships with our customers, through our winning spirit and commitment to excellence!
Quality at Sanders is our #1 Priority. Everything we do revolves around quality. Every one of our service technicians passes a vigorous pre-employment screening. They are hand-picked, then we train them on what our standards are and what we expect of them here at Sanders. They are already some of the best technicians in our area… if not THE best. With company sponsored and supported continuous education programs, we make sure that they are the people you want to see at your door when you are in need of comfort services.
So, when a Sanders technician arrives at your door to replace that leaky faucet, repair that broken electrical outlet, or get your heat or air conditioning back on-line, you can rest assured you will get quality workmanship every time. One of our favorite sayings over the years to all we meet is:
"Invest in Quality, Live in Comfort"