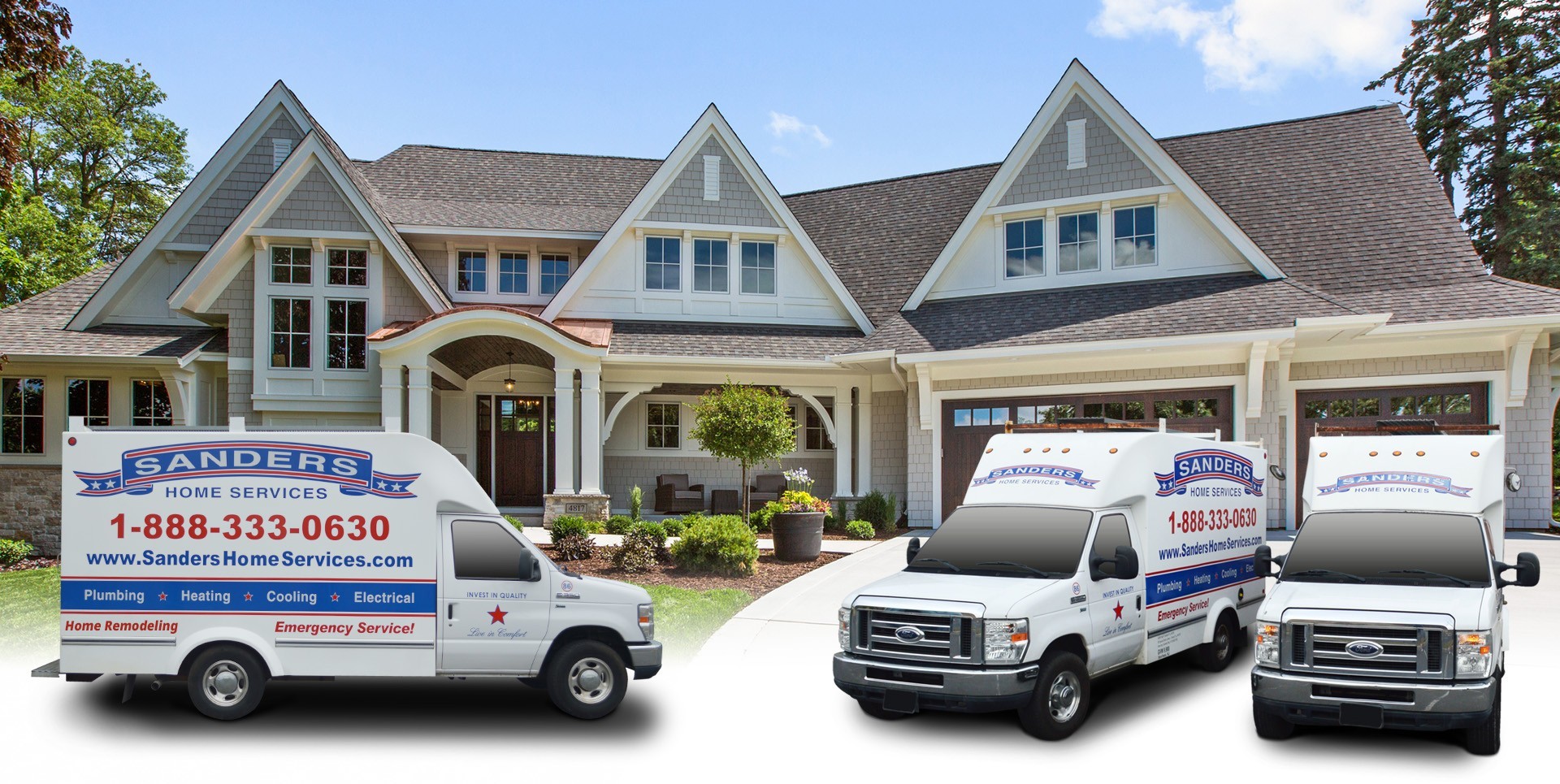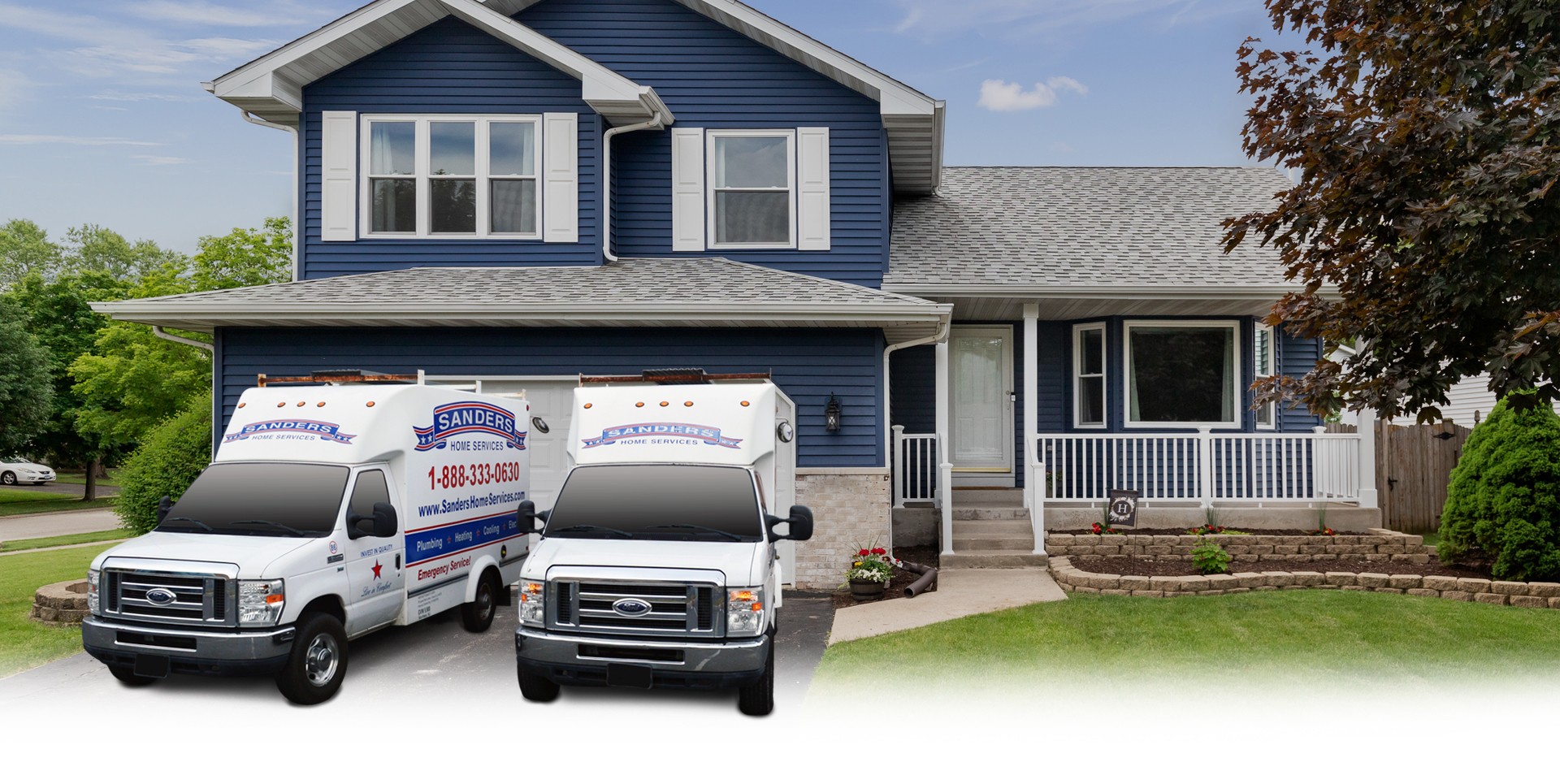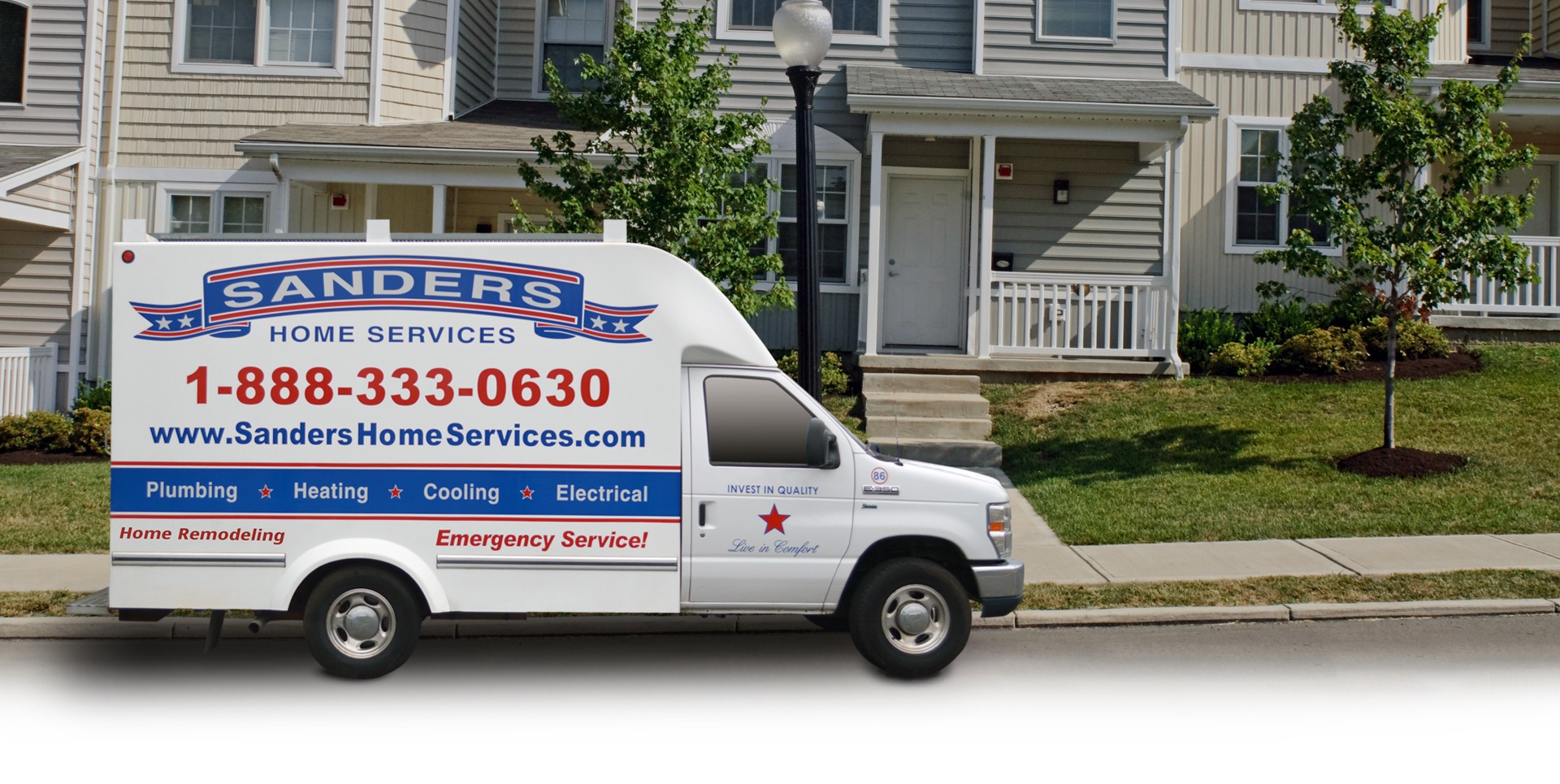 Slide
Same Day Emergency Service & Repairs
Slide
Same Day Emergency Service & Repairs
Slide
Same Day Emergency Service & Repairs
Sanders South Jersey Home Services
Sanders Home Services is your South Jersey home services solution for home comfort, energy savings and safety concerns, wherever you are in South Jersey. We have the experience, education and tools to provide lasting, cost-effective and innovative solutions. We offer a full spectrum of services, from heating and cooling installation and service, to comprehensive plumbing and electrical upgrades and repairs, we even offer renovations to your South Jersey kitchen, baths, & basements.
No job is too complex or too simple, and good is never good enough. We strive to exceed your expectations…while always treating you, your family and your home with the respect and attention you deserve.
We're open seven days a week, and we're always ready to respond to your home services needs. Reach out to us today and request your top notch home services in South Jersey!
Customer Reviews
Joseph C. ★★★★★ I was fortunate enough to speak with Bill from Sanders. He provided great information about my issues while making it super easy to understand and set clear expectations with amazing pricing. MUCH less than the first quote from a big competitor. not only did i have a brand new water and sewer line installed, Bill's team worked efficiently and left my house looking like no one stepped in it! Bill kept me engaged in the process showing me where they were digging, how far, what specfiically they were installing and how their products enable a good lifetime of efficiency. i am very please with my decision to use SANDERS! highly suggest asking to speak with Bill directly. couldn't be happier and think the pricing was extremely fair.
Tara B. ★★★★★ 100 Stars is what I want to give! Second time in a row that Sanders helped me out in a bad situation and I am beyond pleased with the levelof incredible service I constantly receive from them!I was experiencing issues with my lights and never knew just how bad it was until Bryan showed up only a few hours after my call.My entire circuit breaker panel had significant water damage and I was inches away from a fire!Bryan and Greg worked tirelessly to fix my issue as if they were working on their own homes. They did just a wonderful job and I can't thank them enough for all their hard, honest work.Sanders is my company for life and knowing that they can do it all makes them even better. Thank you again to everyone that helped me with my emergency situation. You guys are the best!!!!
Frank M. ★★★★★ These techs are very personable and quick. You not only get good service but deal with people your comfortable with.
Tammy M. ★★★★★ Quick and reliable service. The company was able to provide same day service within 1 hour. Tony the plumber was GREAT, very friendly and knowledgeable. Top notch customer service, I highly recommend!
WALTER R. ★★★★★ This is my first time here with giving my input on the job. I've never been disappointed with anyone who I've dealt with at Sanders from the people who answer my phone calls to the technician who do my seasonal check-ups and installation of Hot water heater' Furnace and Air-Conditioning that I've had the pleasure of doing business with I've given them9 Stars out of TenResponse from the ownerThank you Mr. Rankin! It is our pleasure to have customers such as yourself!
John S. ★★★★★ I had prior experience with Sanders from work they did at my old church. The work they did there was phenomenal. I reached to them to replace my 20 year old AC system. Their estimator, Rich, spent a lot of time looking over my old system, and talking to me about what I needed. He came back again, with another of their experts to evaluate the schematic for the duct work, the volume of air flow etc. Tremendous attention to detail. On the day of the install, their crew was a few minutes early. In one hour they had completely removed my old system from the attic, and by the end of the day the new system was up and running. Their workmanship is absolutely impeccable. I think that they have such attention to detail not just for the customer, but because they have pride in their craft. They do it because it means something to them. Their work is even artistic - the lines are all neat and tidy, the equipment is installed neat, level and square. They even added a hold down clamp to the condensate drain line - a small detail, but i noticed it. Even the clamp was done neatly. Their crew was professional, courteous and pleasant - just nice guys. Their price was commensurate with other estimates I had, but I believe the value of the quality of the work was valued above what the system cost. In short, they are the kind of company that you wish everyone was. I would not hesitate to recommend them to anyone and will call upon them in the future without hesitation. Thanks Rich and crew for a great job!
Bridget C. ★★★★★ Very happy, from the ease of scheduling with Bill & Pete and the promptness of the technician (Tony) we couldn't be happier with the services. Out pipe was clogged, and we were unable to use the washer, dryer, bathroom and kitchen sink - was fixed in no time at all!
Joulian W. ★★★★★ They have installed systems in two of my homes we have never had any problems with them the quality is always good and they're always responsiveQ10
La F. ★★★★★ Fiore C. is very personable, pleasant and professional at all times. He always provides the best customer service and work performance (heating and air). He's very thorough when conducting inspections. This post was from many years ago as Fiore C now does a professional job in the office. He's still top notch. I am just sure why the review did not post back when I made it.Response from the ownerFiore is a customer favorite, he does a thorough job and always takes care of the customers. THANK YOU!
S C D. ★★★★★ I wanted to complement the heater and AC install job that Brandon, Jose, and Zack did at my house today. They arrived on time, did all the requested work, explained to me what they were doing. When the work was completed, Jose explained to me how the newly installed equipment worked and how to operate the new style thermostat. They are hard workers and answered all my questions! I also wanted to give a big shout out to Rich Cusato for all his help in selecting the proper AC and Heater systems to take care of our needs! Everything is working as expected! Thank you to the entire Sanders team for their diligent work!Steve D
Lorraine M. ★★★★★ We needed a new range hood and vent system installed. It was a bit of a challenge because of our refaced cabinets minimizing the space for the range hood. Sanders figured out a solution with minimal construction required. The technicians were specialized and very professional. The job was done to perfection. My husband and I are very pleased with their work. We highly recommend Sanders Home Services.
Rob E. ★★★★★ Sanders (led by John) provided us with incredible service from inception to finish. Their knowledgeable, comprehensive, flexible, and friendly staff made both our house and experience far more comfortable than we expected. We have a 100-year-old house yet they were able to give us total comfort and control. We've been enjoying their work for a few months now, and we can confidently say that the level of service just won't be matched by other contractors. John, thank you and your team so much.
Laura T. ★★★★★ We've been with Sanders for years and they are always terrific - professional staff and quality products. Highly recommend!
Thomas S. ★★★★★ Sanders was recently recommended to me by a coworker when I had mentioned the A/C condenser for my house died. Within a week the Sanders techs came out to my house to replace my furnace, A/C, and water heater as well as install mini-split units upstairs. The amount of work they got done in the two days they were here was amazing. The quality and professionalism was off the charts and the techs were very respectful of our house and our time. I was very impressed overall and will be recommending Sanders to my friends and coworkers.Thank you specifically to Rich, John, Josue, Brandon, and Zach!
Nana S. ★★★★★ My 30+year toilet began to whistle after each flush. After checking out big box stores, I called Sanders. They came next day, on time and removed old toilet and put in new toilet in short amount of time. I've used Sanders before many times. They never disappointed me.Response from the ownerWe appreciate the 5-star review and thank you for continuing to place your trust in us!
Jeff F. ★★★★★ We would like to extend our sincere gratitude to Sanders Home services. We have just completed a major renovation on our home (new "open floor plan" kitchen - including removal of an existing bearing wall, living room, dining room, and hallway) and we are thrilled with both the process and the final result. Marcy was a huge help during the planning stages. Instead of "telling" us what we "should" do, she asked us what we wanted, offered productive guidance, and answered all of our many questions. It all came together better than we had hoped. When work began, Pete and all the gentlemen on the job were consistently courteous, professional, and efficient. The care that they showed with our home, and toward any questions or concerns we had along the way, was remarkable. We were constantly updated on the progress of the work, and regularly asked if we saw anything that we were not happy with. The team's response was always thorough. It was clear to us that they cared about the work that they did and about our satisfaction with it. Thanks to everyone from Sanders who was part of the effort.Response from the ownerThank you for choosing us for your renovation project. Your new open-concept kitchen looks absolutely stunning and we hope you enjoy it for many, many years to come! We appreciate you taking the time to leave us a 5-star review!
Laraine M. ★★★★★ Plumbing and Electrical work done over the past couple of years. Great company! Excellent job every time!Response from the ownerThank you for the 5-star review! We appreciate your business and look forward to working with you again soon!
Main Sewer Line Replacement In Wenonah, NJ
Main Sewer Line Replacement In Wenonah, NJ
Sanders Home Services performed a main sewer line replacement in Wenonah, NJ, we were contacted by the customer to investigate some issues he was having with his main sewer line. Using our advanced video pipe inspection technology, our plumbing technician was able to find the problem. The existing orangeburg sewer pipe had delaminated, causing dips ...
Furnace & Air Conditioner Replacement In Voorhees, NJ
Furnace & Air Conditioner Replacement In Voorhees, NJ
Sanders Home Services did a Furnace & Air Conditioner Replacement In Voorhees, NJ, because the customers heater had stopped working. We sent one of our HVAC Service technicians to the home. The 25 year old furnace needed numerous repairs. Our technician provided estimates to the customer for the repairs, but recommended replacing the unit due ...
Electrical Service Replacement In Burlington, NJ
Electrical Service Replacement In Burlington, NJ
Sanders Home Services recently did a full electrical service replacement in Burlington, NJ, for a client who had contacted us because of lights blinking inside her home. Our electrician discovered a corroded breaker to be the cause of the blinking lights. He also noticed that the electrical panel was extremely corroded at the main breaker, ...
Investing In An Automatic Setback Thermostat
Investing In An Automatic Setback Thermostat
An automatic setback thermostat is a highly effective tool for managing your home's temperature and reducing energy consumption. These devices allow you to set different temperature levels for different times of the day and days of the week. This means you can program your thermostat to lower the temperature during times when you are not ...
DIY Tips – Where To Install Carbon Monoxide Detectors
DIY Tips – Where To Install Carbon Monoxide Detectors
Carbon monoxide (CO) is a silent killer that can quickly become deadly. It's an odorless, colorless, and tasteless gas that can be produced by a variety of sources, including gas-powered appliances, wood-burning stoves, and cars. When inhaled, it can cause dizziness, headaches, nausea, and even death. As awareness of the dangers of CO has grown, ...