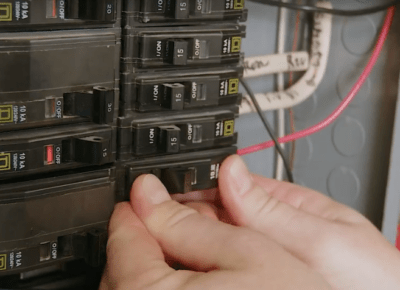 If you are experiencing tripped breakers in your home or office when electrical usage exceeds the sub panels capacity, a new service & upgrade plan from Sanders Home Services should solve the problem for you. Increasing your service to a 100 or 200 amp service will give your family the safety and dependability you need for peace of mind.
Included in this service, Sanders Home Services will provide the proper sized new service entrance conductors, and a 100 or 200 amp meter socket, circuit breakers and panel. We will install whatever breakers your system requires: single pole, double pole, and correct amperage. We will also provide two new ground rods, verify that the water system is properly grounded, and upgrade your system if necessary.
Sub Panels
Your home's electrical system is like the body's central nervous system – and the electrical service panel is the heart of your home. It's important that it's installed correctly, and for older homes, you should seriously consider modernizing your electric sub panels to avoid dangerous connections that could result in fire.
Sanders Home Services electricians can help to ensure that your electric service panel is up to code. When you make an appointment with us, we'll do a thorough inspection of your home's electrical system, and check that everything is in working order. Then, we'll recommend to you any changes that should be made to make sure it stays that way.